Guido
Share a tour and enjoy heritage with others
Enjoy heritage with new friends
How Guido Works
Most popular tours
Available Guidos
Alla ricerca dei primi Cristiani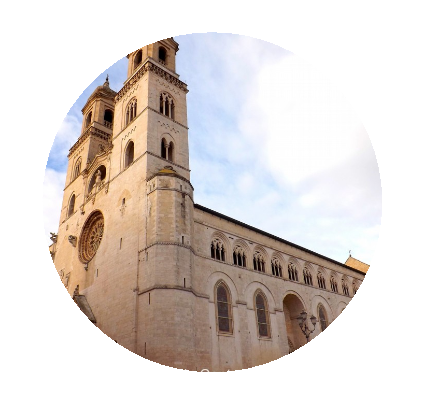 Associazione Alturismo
Max. 45
2h
Archeological site
it
Testimonianze paleocristiane ad Altamura: il complesso di Belmonte svelato.
Highlights
Chi erano i primi cristiani ad Altamura?
Come avveniva un rito paleocristiano?
Description
Visita guidata della basilica e della necropoli con teatralizzazione di alcuni riti paleocristiani come il battesimo e il momento della sepoltura. Inoltre, alla fine si potrà apprezzare la bellezza del luogo e interiorizzare quanto appena visto, guidati dalle melodie gregoriane e dai carmina burana eseguiti da un coro polifonico.
Heritage disciplines
Archeological
Architecture
Arts
Meet these tourists, discover, and share





Book
Invite friends and save money
Route & Starting point
What did others say about the tour?
Ottima iniziativa e splendida rappresentazione con uno scenario incredibilmente accattivante. Tutti bravissimi. Qualche pecca nell'organizzazione . . .
From: Arnaldo on Aug 17 2018
#archeologia
Last viewed by you
Others also booked
Available Guides